At Beanmachine, we're big on sharing knowledge and creating experiences that leave people feeling energized and wiser than before. But learning is a two-way street: we also love to gain new insights from our participants.
Our events are all about engaging content, a dynamic atmosphere, and valuable knowledge exchange. We dive into everything from scientific theories to real-life case studies – it's about getting our hands dirty in the field, not just talking the talk.
If you're looking for an energy boost and a chance to broaden your mind, you're in the right place. We invite you to join us at one of our upcoming events. Let's Learn. Together!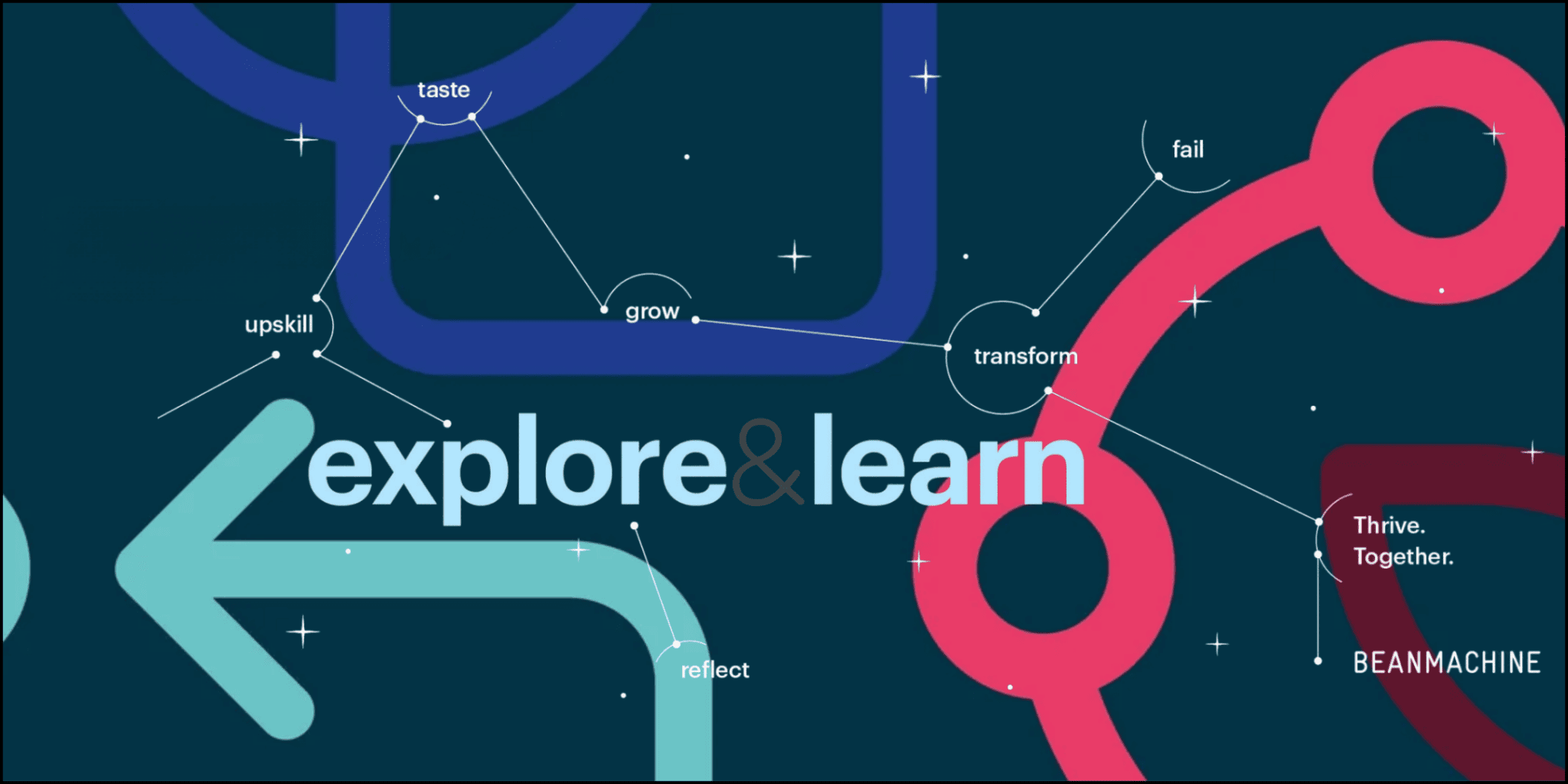 Explore & Learn in Brussels
In an ever-evolving world, the role of leadership has never been more pivotal. Drawing inspiration from the World Economic Forum's most recent "Future of Jobs" report, Beanmachine invites you to experience our unique approach to skills training, being part of our unique approach to leadership development.
Dive deep into three paramount themes: Storytelling, Critical thinking, and Adaptability.
📅 Date: 21st November 2023
📍 Location: Silversquare Central (Doorzon), Cantersteen 47, 1000 Brussels
Our Sessions:
Apéro Session: Adaptability by Roel and new Bean Evert – 15h to 17h

Each session comprises a 2-hour in-depth exploration of the topic, followed by a networking opportunity.
We're honored to have a distinguished lineup of Beans, who all bring their unique splash of bravery 🤘
Who should attend?
HR professionals, managers, L&D specialists, and all those passionate about leadership development. The best part? It's absolutely free! 🥳
Pick your passion or triple the thrill! Register for one, two, or dive into all three transformative sessions!



More freshly ground insights in your inbox?