Elevate your culture, teams, leadership, and employee experience
We build adaptive organizations where people and business thrive. Together.
Ready to adapt, innovate, rock, transform, deliver, and thrive together?
Beanmachine is a boutique consulting firm with a team of seasoned consultants and expert profiles. Or as we like to call ourselves: Beans.
All Beans bring their unique experience and expertise – each with a 'splash of bravery'. We are down to earth and straightforward: not here to sell you expensive truths, but passionate about working on your people and business-related challenges. Together. With you as a partner.
Great brands we work with
Today Bean Kris taught us all about storytelling. Looking forward to starting our next pitch thanks to these new tips, tricks and methods.
The reason I often return to the Bean Team, is the scope of their offering and the way the members are interconnected. In this line of work, credibility and "match" with the audience is key. I've cooperated with Beanmachine through several organizations, and for totally different projects and populations. Not only do I know somewhere in the team, there'll be someone with both the background and the style required, I also know whoever I talk to will be very quick to connect and pass the ball internally, so I end up with the best partner for my project.
I will always be grateful to the Beanmachine team for their constructive contribution to leadership development at Belfius. Very attentive to the context and the needs expressed, they work in co-creation with us. With a wide range of knowledge and experience, they propose original and pragmatic solutions. They are highly professional partners who accompany us at all levels of the company. They are almost part of my team!
Beanmachine is a reliable partner for a wide range of assignments. The 'Beans' always come up with refreshing ideas, they are pragmatic and innovative at the same time, and also dare to challenge us. Moreover, they are extremely flexible and extremely fast. Great to work with them on various topics, they already know us well and usually know perfectly what we need!
The past three years, we worked in close collaboration with Beanmachine to accompany us during our Transformation. From the start of our journey, we organized workshop with Bean Bruno and François on change management with all our teams. They always come with great new original ideas to facilitate these workshops. Our management team learned a lot by discussing about the fence sitters and the fighters. And at the end of our trajectory, we had a great two-day workshop to clear out our process flows with Bean Bruno and Kris. We will continue to work on our different projects with Beanmachine.
The consultants of Beanmachine are a great, dynamic and committed team. They took the time to understand our context and the issues we had to face. They are also very reactive and do what is necessary to adapt and meet our needs. Thanks to a co-creative work, we were able to propose a motivating leadership path to our management, very oriented on practice and anchoring. Thank you very much for the fresh wind you breathe into us!
The strength of Beanmachine is that they listen very well to the question and that they work with you from an equal relationship. We always put the puzzle together starting from everyone's expertise. Beanmachine helped us in a transition process, using scrum on an organizational change. Beanmachine has helped us to use scrum on annual projects in the business plan. Reviews together with the management team are still the norm. Beanmachine supported the management team in designing a goals framework, conveying shared leadership and creating a third space for reflection.
Smart beans, strong beans, playful beans. Always the ones that work with you. And for you.
insights & articles from our blog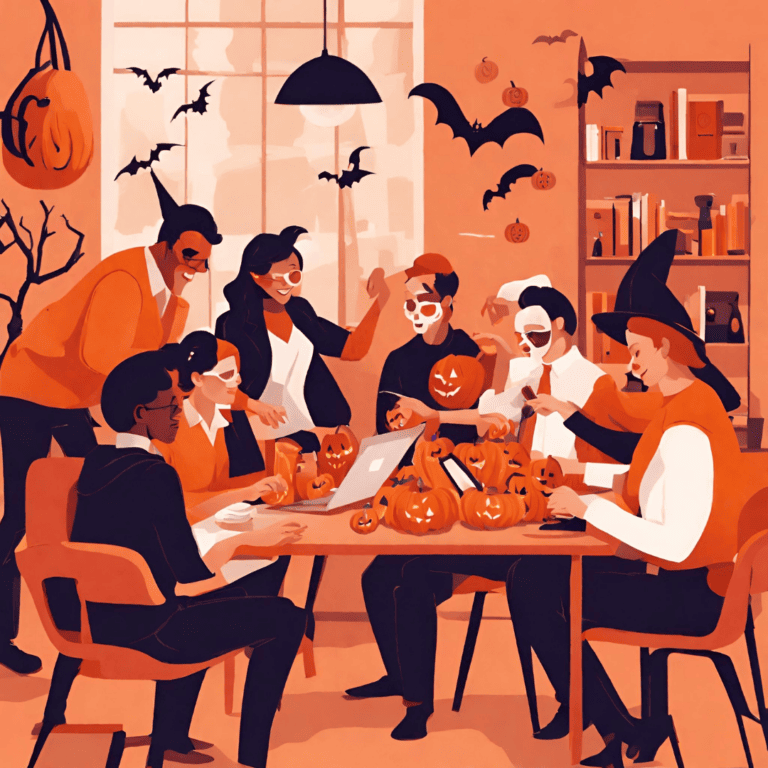 Leadership Development
Unmasking potential: beyond candies and costumes Halloween, often associated with spooky tales, trick-or-treats, and playful costumes, isn't just about candy and jack-o'-lanterns. The spirit of
Leadership Development
Beanmachine, Effectis, and GreenPark: A partnership that benefits you! Boosting HR expertise for better service.


Leadership Development
As Belgian businesses navigate the changing economic landscape, it's essential to reevaluate our approach to middle management. Recent findings from a Harvard Business Review article shed light
Ready to get a sip of what change could look like?