Level up your culture, teams, leadership, and organization
We build adaptive organizations where people and business thrive. Together.
Ready to adapt, innovate, rock, transform, deliver, and thrive together?
Beanmachine is a boutique consulting firm with a team of seasoned consultants and expert profiles. Or as we like to call ourselves: Beans.
All Beans bring their unique experience and expertise – each with a 'splash of bravery'. We are down to earth and straightforward: not here to sell you expensive truths, but passionate about working on your people and business-related challenges. Together. With you as a partner.
Great brands we work with
Very, very interesting experience! I said "thank you" to the facilitator before leaving yesterday! Impressive to see how he can keep our attention. I also enjoyed seeing that Bean Jan gave/explained some key elements that we put into practice in small groups. For me, it's a proof of trust and maturity from the facilitator to the participants!
Today Bean Kris taught us all about storytelling. Looking forward to starting our next pitch thanks to these new tips, tricks and methods.
The reason I often return to the Bean Team, is the scope of their offering and the way the members are interconnected. In this line of work, credibility and "match" with the audience is key. I've cooperated with Beanmachine through several organizations, and for totally different projects and populations. Not only do I know somewhere in the team, there'll be someone with both the background and the style required, I also know whoever I talk to will be very quick to connect and pass the ball internally, so I end up with the best partner for my project.
I will always be grateful to the Beanmachine team for their constructive contribution to leadership development at Belfius. Very attentive to the context and the needs expressed, they work in co-creation with us. With a wide range of knowledge and experience, they propose original and pragmatic solutions. They are highly professional partners who accompany us at all levels of the company. They are almost part of my team!
Beanmachine is a reliable partner for a wide range of assignments. The 'Beans' always come up with refreshing ideas, they are pragmatic and innovative at the same time, and also dare to challenge us. Moreover, they are extremely flexible and extremely fast. Great to work with them on various topics, they already know us well and usually know perfectly what we need!
Smart beans, strong beans, playful beans. Always the ones that work with you. And for you.
insights & articles from our blog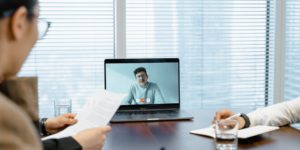 Cultural Transformation
Up until a few years ago, we mostly used 'hybrid' when discussing cars. Now, after a period of working remotely, we're experiencing a shift to
Leadership Development
Whether you call it the New, Hybrid or Future Way of Working, it's clear that there's no 'going back to normal' from before COVID-19 hit.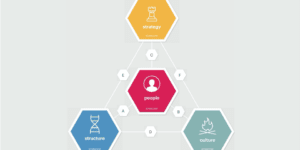 Organization Design
At Beanmachine we love to share our knowledge with clients, with each other, and also with the new generation of business leaders. Recently, Geert and I had
Ready to get a sip of what change could look like?